It's been almost a year since the taping of season 1 of Gladiatorerna, and today all of the Gladiators are back together in Karlstad training for the second season! I have really looked forward to coming back to this small but quaint town. I don't think that it would have been the same to tape it in another location. Karlstad definitely feels like home! The gang is back together, and it has been exciting to see everyone again. After a little catching up with my other family, it was time to get to work! We started the day off with wrestling and then finished with american football in the afternoon. Karlstad's american football team, Carlstad Crusaders, were nice enough to work with us in teaching tackling techniques. It was really cool to learn tackling from people who know it the best! Plus, we had a great time hitting each other with the football pads on.:) I know that we definitely learned tips that will help us take down a few utmanare! I am really excited about tomorrow because we will spend all day training the events in the arena. Today was fun, but tomorrow starts the real work. Let's get going!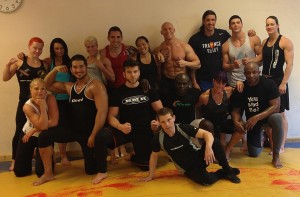 Wrestling with Gladiators!:)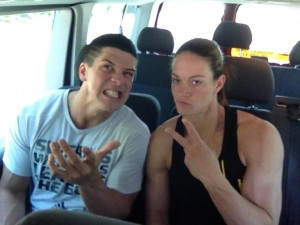 Prime has never looked more handsome!:)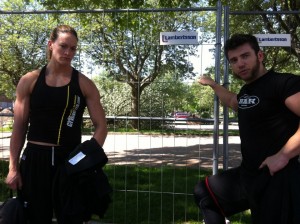 Waiting for our ride with Wolf!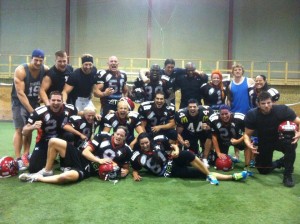 We look good in football gear!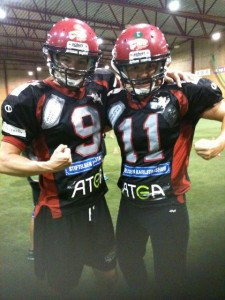 Athena and I feeling right at home!