Todays Workout: Round 1 Legs.
I started off the day with lifting at 7.30 in the morning. Lisa wasn't sure if she was going to lift with me since her schedule for work had been so crazy the past few days. At 6.30 in the morning I was happily surprised with a text from Lisa saying she was up. Yes! I was going to have my workout partner for a really tough leg workout!
We started the workout with cleans, as usual. I stayed with the same weight, 62.5kg. It felt heavier than normal, so I knew that it was going to be a tough day. Next was squats. I was able to jump up from 70 to 80kg. It was heavy, but it felt pretty good. The hardest exercise was next, walking lunges. I went from 20kg last time to 24kg today. This exercise killed me. My legs were burning, and it felt like I had just finished an extremely hard sprint after each set. My energy was pretty much gone after this exercise, so I really struggled through the rest of the workout. I was able to keep the same weight on each of the exercises as I did on the last leg day, so that was good. I was so happy Lisa was there because she made me push today, even when I felt drained.
80kg Squats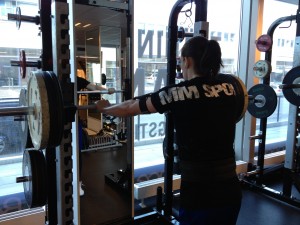 75kg Rdls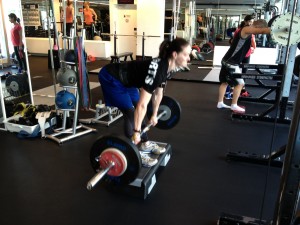 Db Deadlift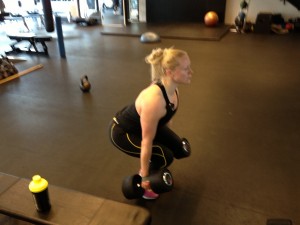 After lifting was over, I went with the Gladiators Tor, Baron Samedi, and Pansar to Växjö to meet a little boy who is very sick. It was my first time doing Min Stora Dag, so I didn't really know what to expect. I am pretty sensitive with things like this, so I was worried that I wouldn't be able to hide my emotions. As soon as we got to the hospital, we changed into our gladiator outfits, and spent some time with some of the other children at the hospital. It was very different than how I thought it was going to be. Even though the kids were sick, they were very upbeat and happy to see us. They were running around, playing, and asking us for autographs. One little kid named Rasmus was blowing us kisses. It was a really positive atmosphere!
After spending time with them, it was time for us to visit the little boy who we came to see. He had just come from treatment, so he was very tired. We were waiting in his room when he came back, and even though he was tired, you could really see that he was so happy to see us! We gave him an autograhed media guide from the show, and took some pictures with him. We talked with him about the show, which is one of his favorite shows to watch, and asked him which event was his favorite. He loves Gatloppet! He couldn't really talk much, so we asked him a lot of yes and no questions, so that it would be easy for him to answer.
After visiting him for a while, we thanked him for letting us come and then said our goodbyes. It was such an amazing experience to make his dream come true. I am so grateful that I was able to meet him. It was an experience that I will never forget.
Tor and I getting ready.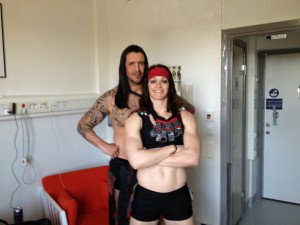 Baronen and I.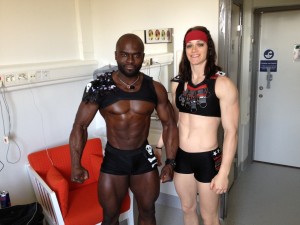 Group Picture!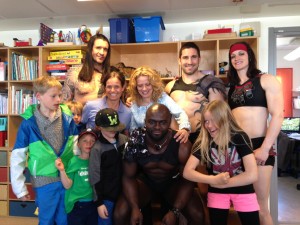 Little Rasmus.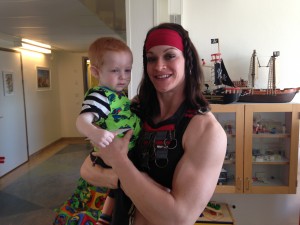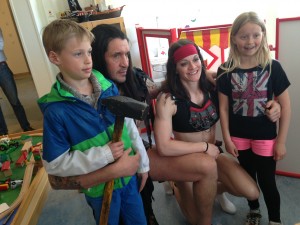 Pansar and I.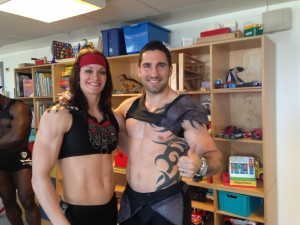 Pansar with little Felicia.