I know that it has been a long time since my last blog. There have been a ton of changes going on in my life, and I have been really focusing on getting used to the adjustments and new daily schedules. Let me get you caught up with what's been going on. First off, I have moved to Uppsala! After a few trips to a storage unit and Ikea, I finally have my apartment in order. Other than the frequent smell of sewer coming from the plumbing in my bathroom, which will hopefully be taken care of pronto, I am quite happy with my living quarters.
Since I LOVE my job at Balance and training clients through my company, Absolute Fitness, in Solnahallen, I have decided to commute back and forth to Solna three days a week. That means getting up at 4.20 in order to catch the 5.26 train so that I can be at work at 6.30. I have to say, that has been the biggest adjustment to get used to so far. On these days, I also have to fit my lifting in, so it turns out to be 6 to 8 hrs of work, training, and a train ride back to Uppsala just in time to make it to basketball practice. They turn out to be really long days especially since I am used to working for 4 hrs max everyday, training, and getting in a nap before basketball practice. I realized the other day that on Mondays I actually complete a triathlon to get to work: 20 min walk, 47 min train ride, and a 10 min bike ride. All before 6.30. Kul.;)
Another big change is playing for Sallen Basket. I have been practicing with Sallen for a little over 3 weeks, and it feels really good on this team. The girls are great, and with the addition of Sha Brooks, who will join us in Oktober, we should have a really good team! I am really excited about our potential to have a successful season!
Last but not least, I have been preparing for another season of Gladiatorerna which will be taped in Sundsvall this November. All of the Gladiators had fys tests last Saurday. The tests consisted of the Harres test, max pull-ups, max ring to toes, rope climb, 150 meter recovery test, and the beep test. Since I am currently in basketball season, we run a lot, so I was confident that I would do well. I was really satisfied with all my tests, especially the beep test, where I outlasted everyone. It was so great to see the other Gladiators, although not all of them were there. It's going to be an exciting season of the show with a lot of big changes!;)
Although, there is no excuse for the bad blog-writing, now you know a little bit about what's been keeping me occupied.;) It feels like things are settling down a bit, and I feel like I am getting into rhythm with my new daily routines. That means much more blogging in the near future!
Sallen Basket, my new Home!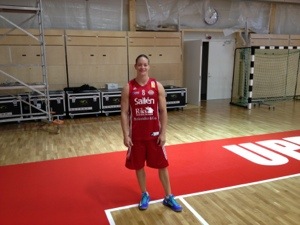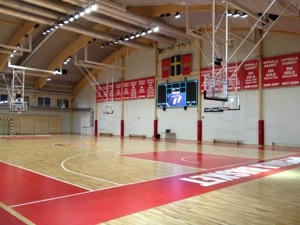 First lifting session at Kräftkällan in Uppsala.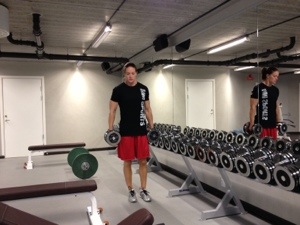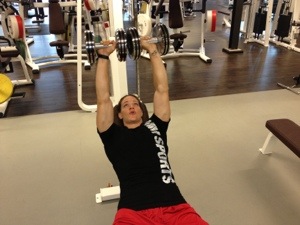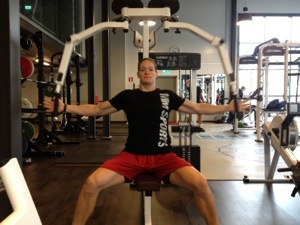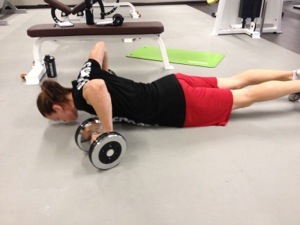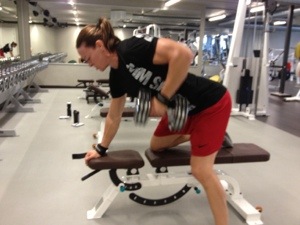 Don't forget about MM Sports 1 year Celebration next Saturday, September 28th at Sveavägen 98!!! I will see you there!