My order from MM Sports came the other day, and I was excited to get it because I ordered a weight belt with a chain so that I could do pull-ups and dips with weight no matter what gym I am working out at. This will come in handy on those days that I train at Kraftkällan in Uppsala. The other items that I ordered are:
1 Body Science Cassein protein
2 Body Science Whey protein
1 Body Science Malto (fast carbs)
1 Body Science VIP-X pre-workout
1 Body Science Glutamine
1 body science supplement container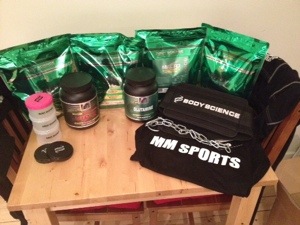 My protein and fast-carb supplements for before and after workouts.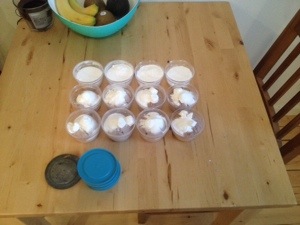 My supplement shelf.:)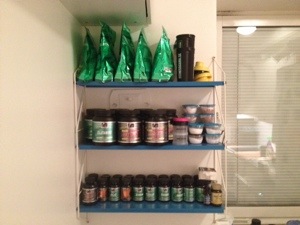 You can read about my supplement schedule in my Recent blogs. Click on the MM Sports icon at the bottom of my page for a quick connection to the MM Sports website. Check out their latest sales!