Today's workout: Chest, Upper Back, Core
Back at work and back to lifting at Balance. No offense toward Kraftkällan, but I am SO happy when I get to lift at Balance. Today's chest workout was a killer. Machine bench, machine incline, machine decline, and machine flies. 3×10 on each machine with 45 sec rest in between each set. It's quick but extremely painful. What I like about this workout is that I can go as heavy as possible without a spotter. All of the machines at Balance come from Hammer Strength, so the machines have two weight stacks allowing each arm or leg to move it's own weight. Each limb has to work equally as hard. A lot of people think that machines are useless because they take the stability moment out of the exercise. I don't agree. As long as you vary your program mixing machines with free weights, machines can really increase your strength and performance.
Today's program:
Chest
Mach bench 3×10
Mach incline 3×10
Mach decline 3×10
Mach flies 3×10
Upper Back
Cable seated row 3×10
Mts Row 3×10
Bent over row 3×10
1 arm row 3×10
Bent arm rear flies 3×10
Upright row 3×10
Core
Super set reverse crunch and crunch on ball 3×25+25
Home sweet home!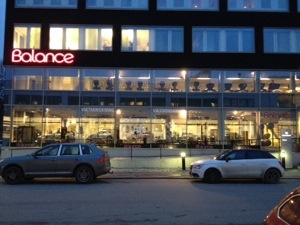 Reception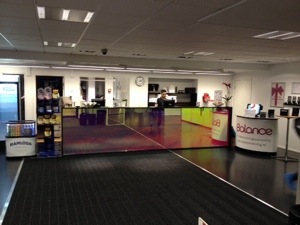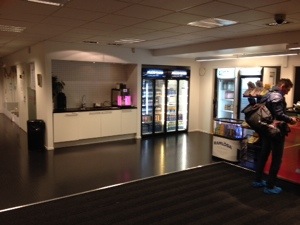 Treadmills, bikes, ellipticals, etc are located upstairs.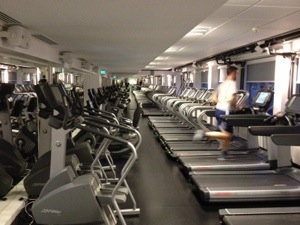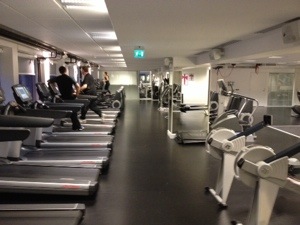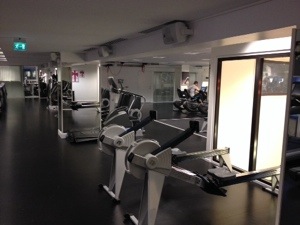 My favorite part of the gym is downstairs!
Crossfit, Olympic/power lifting, kettle bells, weightlifting done here.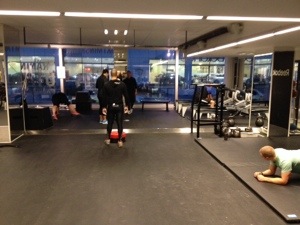 Room used for classes, and members and PTs can also use it for training as well.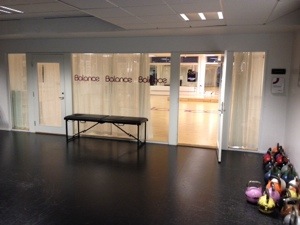 TRX training area.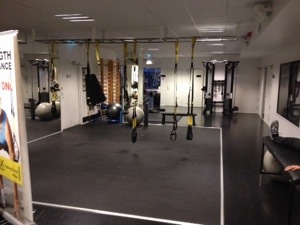 Weightlifting area with free weights and machines.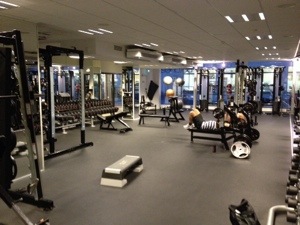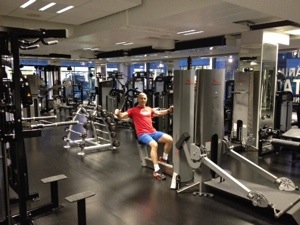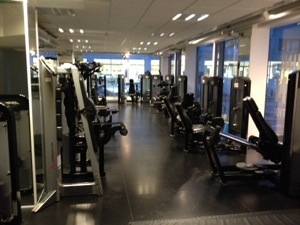 I love this gym!!!!