I am in Rome! I unknowingly came on the very weekend in which two popes are going to be canonized (they become saints), so there is about a million people here. Nevertheless, I am in Rome! If I had to describe Rome in one word, I would use breathtaking. I have seen more things than I can count in my last two days of walking over 10 hours, and I am just simply amazed. The detail put into every building is overwhelming. Every little shop is unique and beautiful. Even the older, worn down buildings are something special to look at. I can definitely see the attraction to live here, and I caught myself thinking several times that this would be an amazing place to live. The only thing that would hold me back is the tourism. I am not one who loves to be around big crowds, and that would happen on a daily basis.
Out of all the places that I have seen so far, it's hard to pic my favorites. The Vatican offered so many amazing things to see from the Sistine Chapel to Saint Peter's Basilica. I have never in my life seen a room so breathtaking. The pictures that I have taken of it don't do it justice. I learned throughout my sightseeing that just about every church in Rome has been made on such an extravagant level, as if the more beautiful, the more worthy it is.
The Pantheon was also extremely cool to see. The architecture of the roof is quite amazing. I still can't comprehend how people hundreds of years ago could design buildings so beautifully with such precision.
One of my favorites on the list is the Colosseum. I have seen pictures of the colosseum before, but it's quite different to actually be there. You can see underground where the Gladiators and animals used to wait until it was their turn to fight. The movie Gladiators is extremely accurate on almost all accounts on how everything actually happened.
The last place that I have to mention is Forum Romanum, Ancient Rome. You can see the ruins of a Rome that stood over 1800 years ago. Some buildings are only present through a few blocks of stone that are left standing while few smaller pieces remain intact. Again, my pictures don't capture the magnitude of Ancient Rome. The feeling of seeing it live is something truly wonderful.
The Colosseum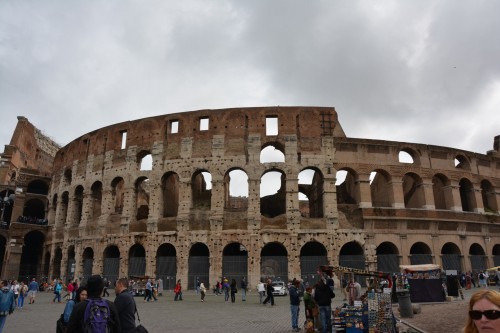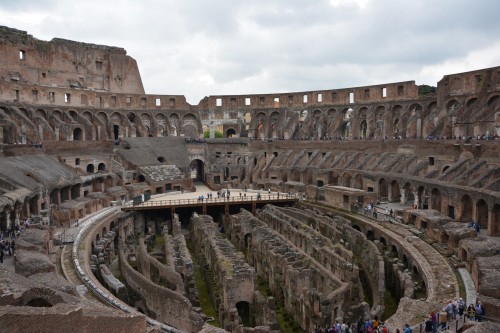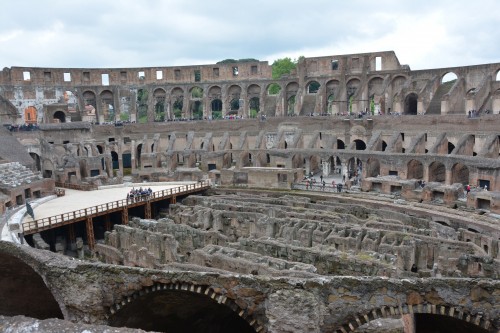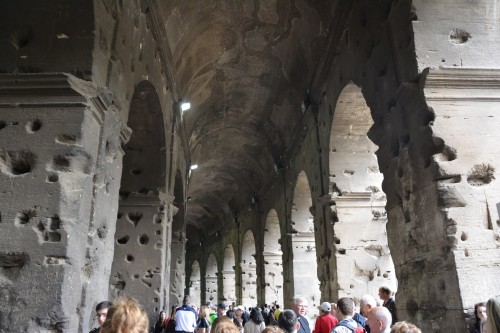 What the Colosseum actually looked like. It even had a retractable roof.