Knowing that my first workout of 2014 would be a leg day helped me keep the festivities of bringing in the new year to a calm and recoverable level. My workouts have been going pretty well after my bout with the chicken pox. I have noticed that even though the spots were gone, I wasn't even close to being at my normal level of performance. My body was tired, and it took me much longer to recover both in basketball practice and strength training. The doctor said that it was safe to train when the spots were drying out, so I just had to push through the workouts. After doing a few full-body sessions to get the muscles going a little, I jumped back into my normal routine. I started with doing 3×10 instead of 3×8, and I will do this for about 4 weeks before going down to sets of 8 again. I had to go down in weight for pretty much every exercise, which sucks, but I am quickly moving my way back up.
Since I live in Uppsala now, I had to find a gym to train at when I am not working in Solna and can't train at Balance. Our team is sponsored by Kraftkällan, so that's my new home away from home. It takes a while to get used to lifting in another gym, especially when they don't have the same equipment. I have had to make some adjustments to my program, but it's going pretty well. I have lifted at Kraftkällen a few times now, and it's starting to feel better and better. It was a great day to train legs since we don't have a game until the 6th. Plenty of time to recover!
New Years Resolutions:
Watch less tv, and read more.
Get my swedish drivers lisence.
Take 2 vacations
Learn a new skill.
For those of you whose new year's resolution is to get in shape, know that the first month is the hardest. If you feel like you need help from a personal trainer, don't hesitate to email me at absolutefitness@live.se. I can get you started through my company or through Balance in Solna!
Spending New Years with my teammates!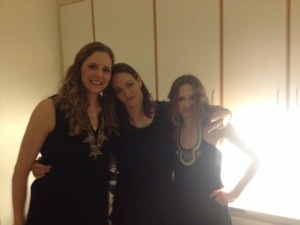 Training at Kraftkällan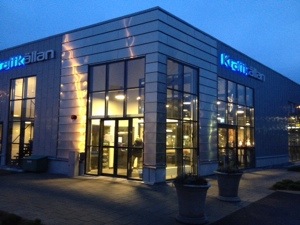 Today's leg program:
Cleans 4×5
Front squats 3×10
Bench Lunges 3×10 each leg
Leg curl 3×10 one leg at a time
Leg ext 3×10 one leg at a time
Leg abductor 3×10
Leg adductor 3×10