For the last 6 months I have been thinking about getting a new tattoo. I wasn't quite sure what I wanted, and it took me months to finally decide what I wanted to get. I wanted to get something that has meaning to me, something that reminds me how valuable life is, and more specifically how valuable time is.  After reading a million quotes and looking at even more tattoos (which is addicting in itself by the way), I got the "this is the one" feeling when I read 'This too shall pass.' To me, this quote is a reminder of  appreciation when things are going well, and a reminder to stay strong during the hard times in my life. Time is fleeting.
Now that I knew what I wanted to get, deciding where to put it, and what font to use was next. It was pretty easy to choose the inside of the forearm. It felt like it would fit perfectly there. The font on the other hand took a while to find. I wanted something unique, something that matched my personality. I checked both dafont.com and 1001fonts.com and went through every text until I had found the perfect one. 'Ruthie' from 1001fonts.com was the perfect choice. Now it was time to find the right tattoo artist. A friend who trains at Balance, and has a ton of great tattoos himself, recommended a guy named Erik Veas from Salong Betong on Kungsgatan 79. I checked out his Instagram @Erikveas and was able to see his work. I was really, really impressed! He felt like the right guy to do the job. Even though it was a simple tattoo, and I am sure a little boring for him to do, he really made sure that every line was perfect. It turned out amazing, and I am really happy with it!
The pain from getting a tattoo is kind of hard to explain. It does hurt a bit, but it hurts in a good way. People who have tattoos say that the feeling is addictive. I can agree with that. It makes it easy to say that I want another one now, and you have to be careful because you can wind up getting a bunch of tattoos just for the sake of getting them, and then hate them later.
I love tattoos. I think that they are an artistic way for people to express themselves. Often times people use tattoos as a tool in the healing process allowing them to move on from some type of dramatic event. Others may have tattoos because they are fun or beautiful. I think that each tattoo represents some sort of story, and they are a cool way of wearing one's personality on their sleeves.
Pics from the tattoo shop!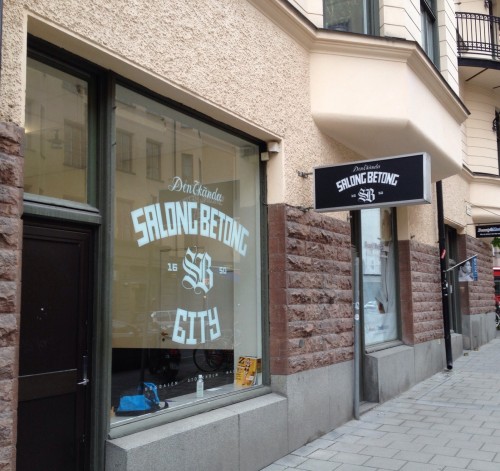 The outline.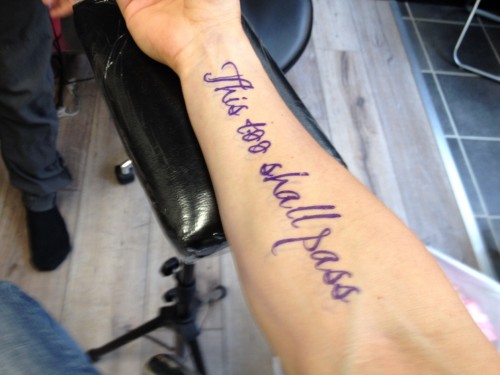 Erik at work!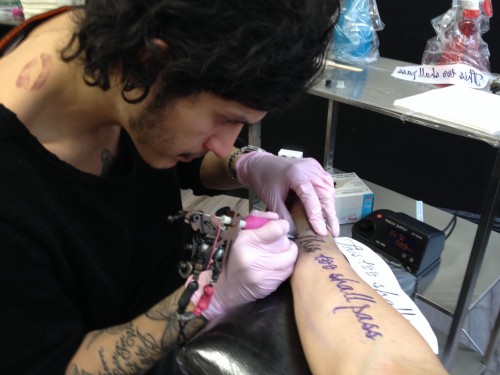 The finished product.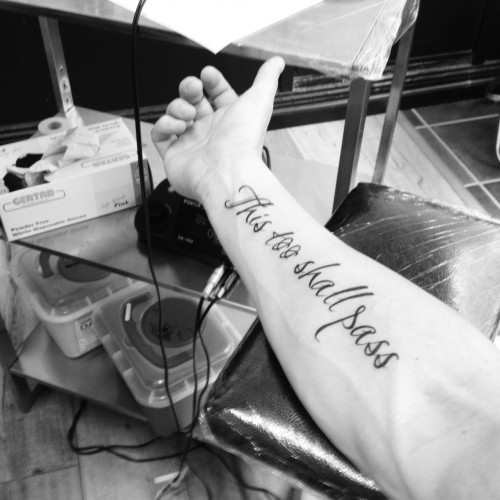 Thanks Erik!