Today is officially 6 weeks since I began training my friend to get his ass in shape. When we started, he weighed 119.8kg and had 24% body fat. We have been lifting 3-4 times a week, and I drastically changed his diet. I am happy to announce that he now weighs 111kg and has 19.5% body fat! He has really been working hard, and it has definitely paid off.
Beginning measurements:
Triceps 19mm
Biceps 7mm
Hip 15mm
Shoulder 20mm
Quad (framsida lår) 27mm
Chest 15mm
6 week training measurements:
Triceps 17mm
Biceps 6mm
Hip 11mm
Shoulder 11mm
Quad (framsida lår) 22mm
Chest 12mm
6 week pics! Before pictures on the left.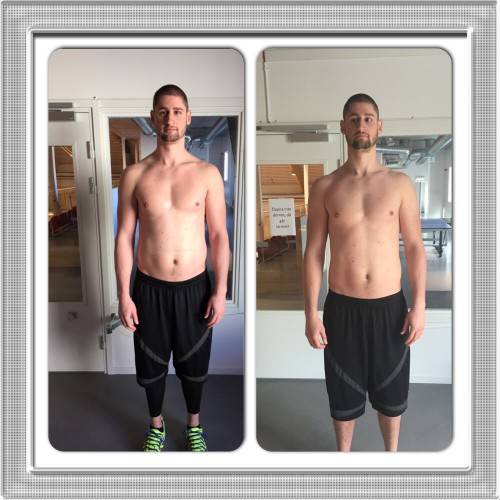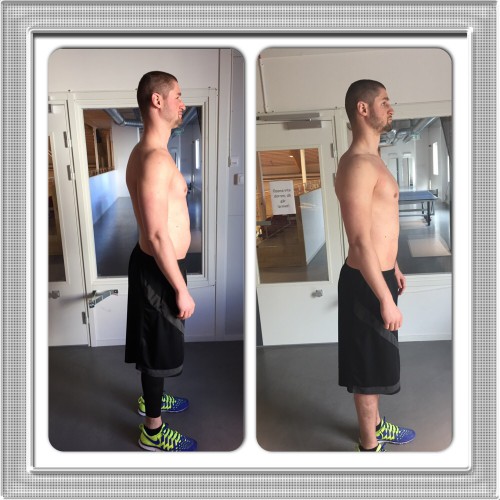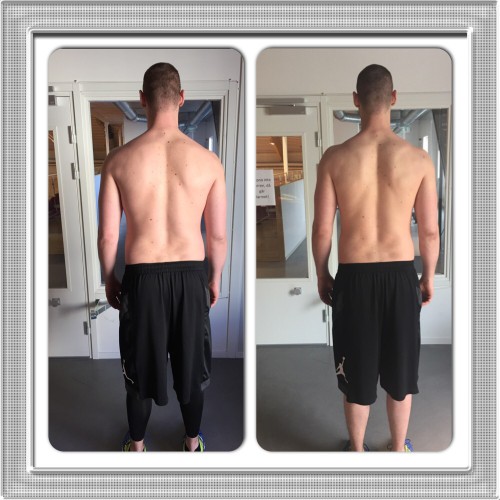 Im really happy with his results, and I am excited to see the changes that we can make in the next phase. We will increase the lifting to 4 times a week, he will play soccer twice a week, and he will also continue to eat healthy.
If you need help getting in shape, contact me at absolutefitness@live.se so that we can get started right away!!!
Gladiatorerna is on, so I gotta go! Enjoy the pictures from this episode!!!