There are 3 elements that are crucial in maintaining training and nutrition in your lifestyle. Individualization, consistency, and connection. That's why it's my mission to provide the highest quality coaching, continuous accountability, and constant connection with my clients to achieve the results that you came to me to obtain as well as teach you how to sustain these results after you have reached them.
To be coached by Christy is one of the most fun and challenging things that I have ever done! With her advanced knowledge and passion for training, she pushed me past my comfort zone, and my results have been fantastic! One of the most valuable aspects of working with her is that she kept me on track even when I was lacking motivation, which was crucial in being able to reach my goals. Christy is definitely the right person PT to work with if reaching your goals is important to you.
Whether you want to improve your strength, conditioning, performance, or body composition, Christy can help you achieve your goals. Her knowledge, years of experience, and professional athletic background makes her unique. She is supportive and motivating, and her focus on technique and developing skills encourage clients to reach their fullest potential. I highly recommend working with Christy as a PT and coach if you want to maximize your time in the gym and get better results!
I have really enjoyed training with Christy, and I was surprised by the level of improvements I made in such a short time! I lost 17kg and over 50% body fat in some areas. I could even stop taking my heart pressure medicine which was amazing! She supported me in a way that fitted me perfectly. She was very tough when I needed that but was always supportive and understanding at the same time. She made me change my way of living both when it comes to training and eating. Today I am strong both physically as well as mentally and more confident than ever!
Christy Bacon Training
My company's primary focus is to fit training and nutrition to each and every client in order to give them the biggest opportunity of being successful in making a lifestyle change. I have built my foundation on the fact that every single person that I help is a different individual with a different body, goals, hormones, social responsibilities, schedules, dietary history, and views on what "being fit" mean to them.
When it comes to creating a training and nutrition program for my clients, I take all of these things into account in order to create a program specifically for that particular client. It's my mission to provide top-quality coaching, programming, and accountability to guarantee that my clients achieve the results that they came to me to reach.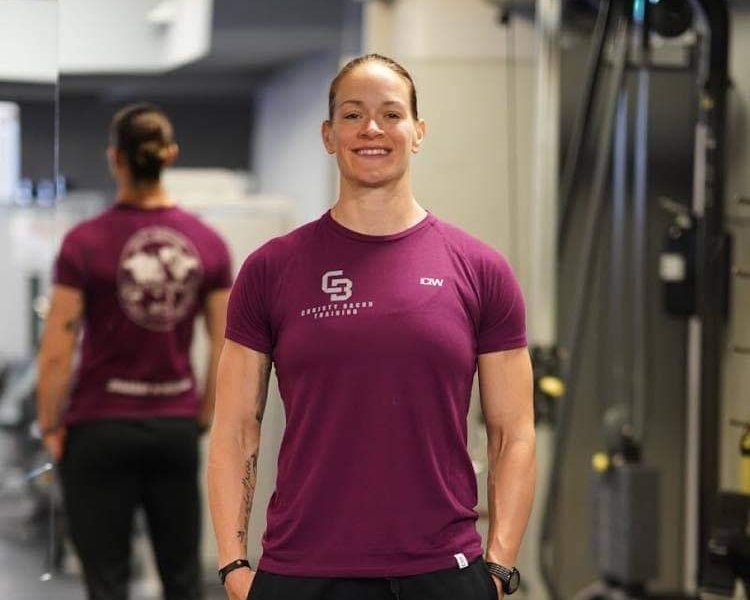 Experience Helping People
Get the Results You Want!
Learn more about my coaching services offered!
Constant Battle Membership
Join the Constant Battle Team and receive:
Specifically-designed training programs

Nutrition advice to reach goals faster

Unlimited support and accountability

1 on 1 coaching through online meetings

Private culture and community
Train Hard and Have Fun!
Challenging my clients physically is my top priority, but there is always time to enjoy the moment and have fun!