It's been 3 days since I got back from Rome, and it feels nice to get back to my routines. I actually looked forward to getting back to work, so that must mean that I am in the right profession.;) It's also been great getting back to working out and eating healthy, although I am really going to miss those crepes! I have been thinking about what I could share about Rome if someone asks me what Rome is like, so I have broken it down to ten important things everyone should know before going there. The following is the list is in no particular order:
1. If you are on a low carb diet, don't come to Rome with the intentions of sticking to it. You will fail.:)
2. Do NOT trust that cars will stop because you are standing near or even on a crosswalk. You will get run over.
3. It's clear why Italians can eat so many carbs and not get fat. They walk everywhere!
4. A store in Rome sells the most expensive crepes. One crepe plus Nutella and two very tiny scoops of ice cream costs 17.50 euros! We just happened to walk into that particular store, place our order without asking what the price was for two of the above mentioned crepes, ate them so satisfyingly, and then shit our pants when we received the bill. Average cost for a crepe in Rome: 4 euros.
5. The pizza and pasta is not better in Italy, but the ice cream sure is.
6. A bottle of wine and a bottle of water are about the same price.
7. Roman's favorite pastime is smoking.
8. Pick-pocketing is an art form in Rome.
9. The men on the street selling umbrellas DO NOT offer the best price.
10. All of Rome's imperfections make Rome perfect. You will absolutely fall in love with this city.
Here are the last random pics from my trip. Enjoy!;)
Rome's most expensive crepe!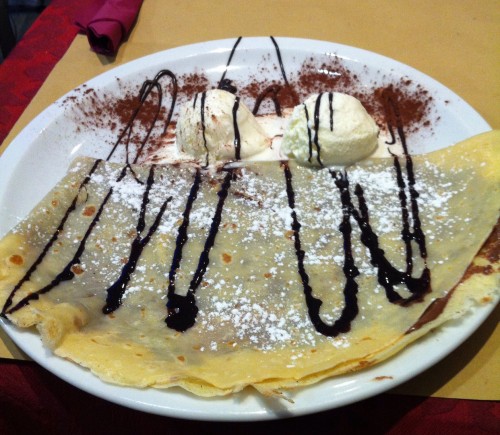 Katta and I are trying to get one good pic with the both of us in front of the colosseum. This is the best we could do.:)

At some point of the trip, I thought I was a professional photographer with an eye for the artistic view. This is what I came up with.;)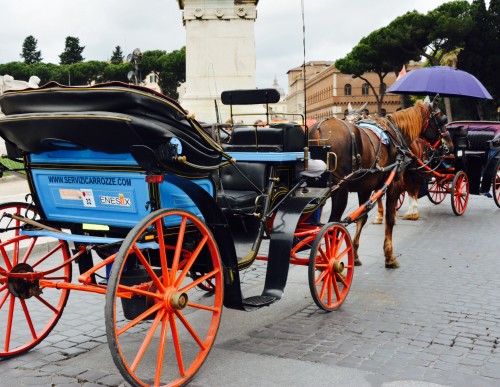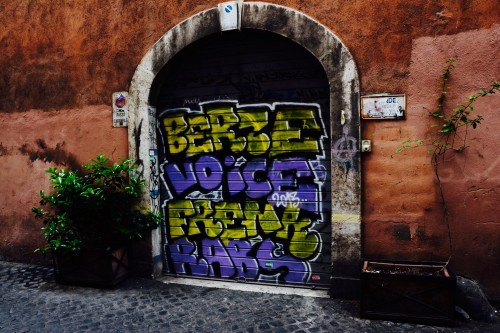 I totally look like I know what I am doing!;)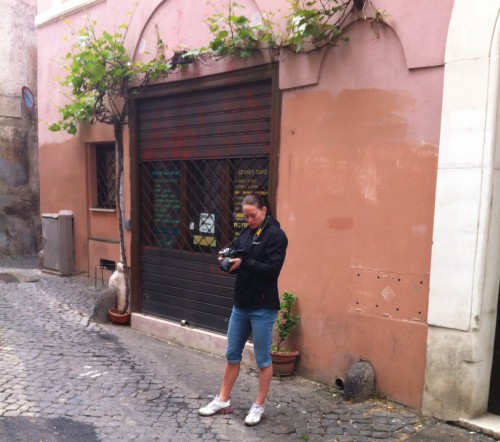 My Gladiator pic near the colosseum.

A police car in Rome.

Our feet and backs were killing us from so much walking, so we decided to rent a golf cart to see the park. I got to drive.;)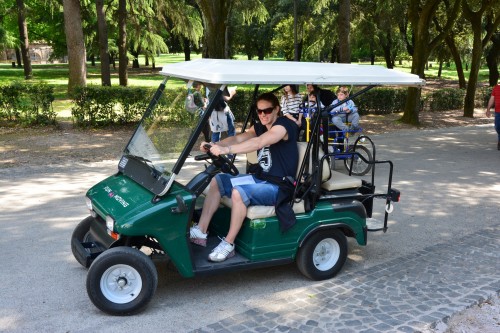 Katta is playing with the night adjustment on the camera. This is me with the not so cheap umbrella. We were adamant on not leaving it behind. It made it all the way to Stockholm and then we forgot it in the overhead bin for luggage.