It's been a little over two weeks since I have written my last blog, and it's been exactly two weeks today since my season ended. I was pretty disappointed after our loss to Northland in the third semi final game in Luleå, and I just felt like I needed a little bit of time to soak everything in and to kind of land from the stress that had been going on for the previous few weeks with the playoffs. It is the strangest feeling to practice or play basketball almost everyday for the last 8 months, and then all of a sudden it's over, just like that. It's kind of an empty feeling, especially when things didn't end the way you wanted them to. I think that in all of my 12 seasons playing in Damligan, this playoff was the most challenging for me. I have never had to play in as much pain as I was in. My achilles were completely messed up, thanks to shock wave therapy, and I could barely walk. Every step was painful, and I honestly don't know how I could have played. I barely practiced. I just swam for conditioning and tried to do rehab on my achilles which didn't help much. I was so frustrated with the pain that I told myself that I didn't care how much it hurt, I was going to play no matter what. I knew that I needed to play if we were going to have a chance to beat Northland, and there was no way I was going to abandon my teammates when they needed me most. Some people may think that it was stupid to play, that I risked causing greater damage, like tearing my achilles, but this is the type of person that I am. I never quit anything. I never quit on my teammates, and I never quit on myself. I played through the pain, and even though my efforts weren't enough to take us to the finals, I felt like I gave everything that I could, so I can walk away with a sense of pride.
Two days after the season ended, I was back in the gym starting my off season lifting program. It's the second year in a row that I haven't made it to the finals, and I am more determined than ever to get there next year. I have volunteered my time to Sallen Basket to help in whatever way that I can to help put together a solid team that can compete for gold. I know that we need both quality swedish and foreign players in order to make it happen, and quality players cost money. The club is working hard to bring in more sponsors for the upcoming season. I am hopeful that companies will begin to believe in us just as they do in the men's team, Uppsala Basket, and will sponsor the money we need in order to make our dream a reality.
Now that the season is over, I have more time to work on increasing my pt clients in Uppsala. I am also enjoying training on my own time, and having free time in the evening to hang out with my friends. I am currently on a train heading back to Uppsala from Kungsbacka, where I spent the day with Phoenix and Spider signing autographs and meeting people who came to the grand opening of the new MM Sports store. I always have a great time meeting other gladiators, but the best part was meeting Lelle, an owner of MM Sports. She is a breath of fresh air! She has the best personality and is so much fun to be around! Just seeing her makes me smile…definitely a good person right there.:)
It's Saturday night, and you know what that means…Gladiatorerna! In tonight's episode, Carrie and I get to do our first attack ball together! Having Carrie on the show makes me losen up a little bit, which I think you will see a bit tonight. It's been a while since Carrie has put on her "move laterally" shoes on, so it will be great to see how it goes for her. I get to work on my lateral training all the time in basketball, so good luck to which ever challenger I get…both should hope to get Carrie.;)
Don't miss tonight's episode! Enjoy the pics from tonight's show, and some pictures from Kungsbacka!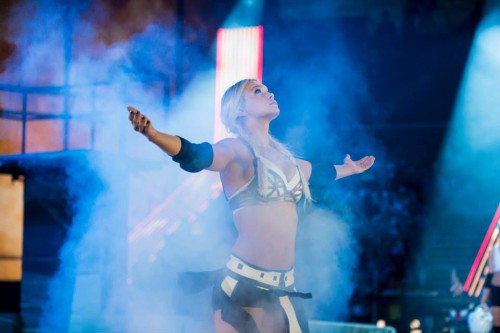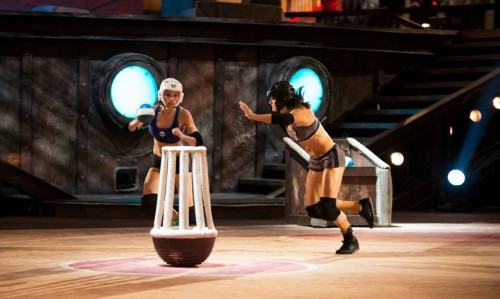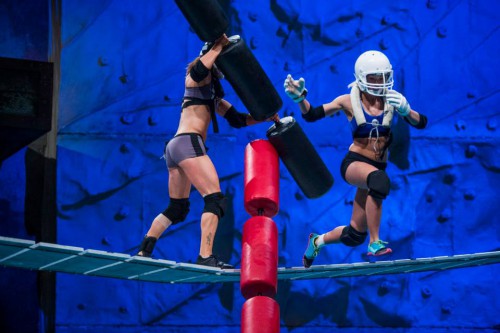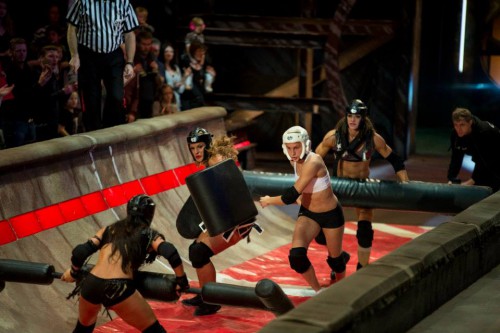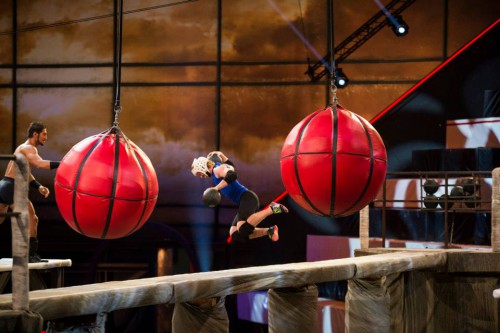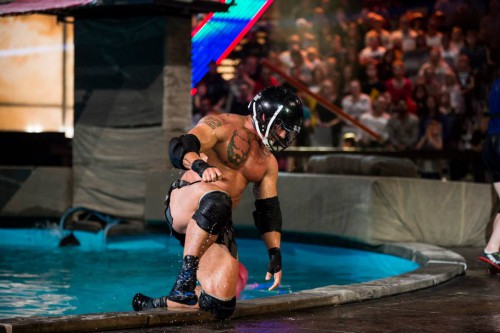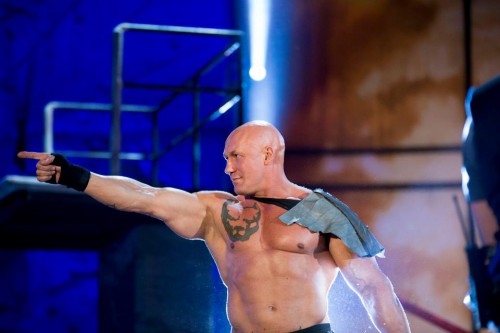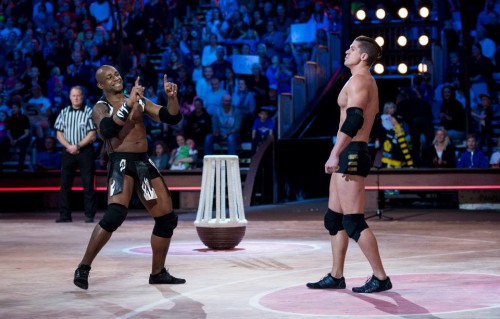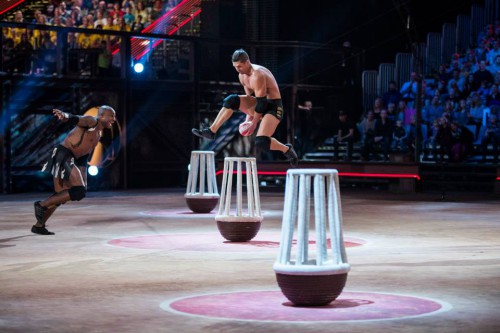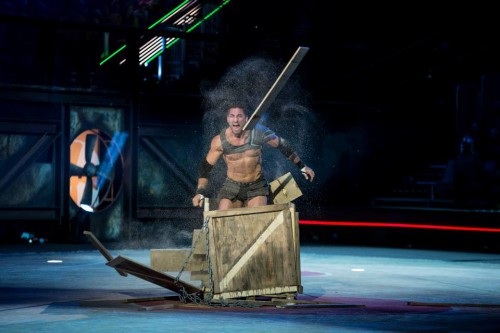 Here are a few pics from the grand opening of the new MM Sports store in Kungsbacka.